"Why do you have
Carlos Hyde
ranked so high?"
That's a pretty common question with my Way Too Early 2016 Fantasy Football Rankings, which just happen to need an update already. But that will be coming after the NFL Draft. There are enough speculations and assumptions made putting these rankings together in February with free agency and the draft still to come. In any case, the question makes me chuckle a bit because it's the exact same question I received this time last year, when Hyde was a RB1 in my offseason rankings.
Hyde just missed the cut for RB1 status in the 2016 Fantasy Football Rankings, and truthfully, he still has a shot depending on LeSean McCoy's legal issues and Matt Forte's landing spot. C.J. Anderson could crack the RB1 tier, or even Top 10 again, if Ronnie Hillman is on another team, but I know what you're saying about that… "Shut up Jake! I'm never trusting you and CJA again." Fair enough, and I can give the numerous reasons you should still believe in Anderson at another date, but you'll all probably ignore that article anyway. I get it. We've all been hurt.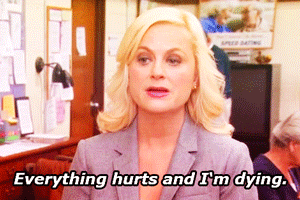 Okay, back to Hyde. Why is he inside my Top 15 RBs and knocking on the RB1 door?
1. Trent Baalke is a fan
Per Pro Football Talk, Baalke said Hyde is an "ideal fit for Chip Kelly."
The 49ers clearly plan to move ahead with Hyde as their feature running back, but I get it, this is just coach speak, so let's get to the "real" reasons.
2. Hyde was quite good in limited action
Remember Week 1 against the Vikings? Hyde ran for 168 yards and two touchdowns on 26 attempts. Obviously, no running back is that good overall, and Hyde did put up lesser numbers after that game. However, Hyde was rarely 100 percent after that week.
– Banged up in Week 2 and even hit the locker room with concussion symptoms
– Dealt with a thigh contusion and poor game flow in Week 3
– Healthy in Week 4, but passing game going nowhere, Packers stacked the box and stifled run game
– Finally looking 100 percent again, ran for 93 yards and a score on 21 carries against the Giants in Week 5, and even hurt his foot in the third quarter
– Limited in practices heading into the Week 6 matchup with the Ravens, missed some time and OL struggled again
– Week 7 was a short week (Thursday game) against the Seahawks and the end for Hyde, as he would not play another snap thanks to a stress fracture in his foot
We barely had the chance to see Hyde at his best or in a quality offense. Fortunately for Hyde, the Vikings weren't aware just how poor the 49ers' offensive effectiveness and line would be.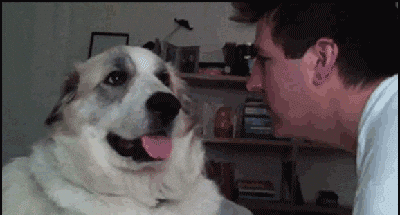 After that, and with the injuries, the gig was up for Hyde. There is still plenty of potential for Hyde due to his ability and new system, and speaking of which…
3. Chip Kelly and Hyde in a ZBS
During Kelly's time with the Eagles, his team ranked fourth (31.2), seventh (29.6) and 11th (27.6) in rushing attempts per game. Interestingly enough, the lowest mark was after trading away LeSean McCoy and bringing in DeMarco Murray and Ryan Mathews. Kelly's offense works better with a consistent rushing attack led by a workhorse back. There are too many assumptions made with Kelly and his offense, and the biggest misconception is thinking that a backfield built like 2015 works best for him.
Over the last three years, Kelly's top three running backs in carries:
314 – 75 – 11 (McCoy, Bryce Brown, Chris Polk)
312 – 57 – 46 (McCoy, Darren Sproles, Polk)
193 – 106 – 83 (Murray, Mathews, Sproles)
Maybe it was just Murray as a bad fit (quite possible and true), but as mentioned, Kelly's offense works better featuring one running back.
In addition to the numbers and usage for running backs under Kelly, Hyde is a great fit for the zone blocking scheme, which Kelly uses. Hyde had terrific success in a ZBS at Ohio State, and it suits Hyde well, as he brings power to his decisive lane-finding and cuts. Hyde is tough to tackle and can truly succeed with tight/inside zone blocking. As seen last year, Hyde tied for seventh in average yards after contact (2.8) for running backs with 100-plus carries. That's the exact number he had in 2014, when Pro Football Focus credited him with 25 missed tackles in just 83 rushing attempts.
4. Backfield competition
Unless the 49ers surprise us in the NFL Draft or free agency, Hyde has little competition for touches. Reggie Bush's contract is up, and the rest of the options don't hold a candle to Hyde's talent. In 2014, when Frank Gore led the way, Gore checked in with 70 percent of the carries (255), totaling 1,106 yards (4.3 YPC) and four touchdowns. That's more than doable for Hyde in a full season, and his touchdown expectancy would be higher. For reference, Gore finished as RB16 in 2014, and Latavius Murray finished as the 10th best running back last year with 1,066 rushing yards (232 receiving) and six touchdowns.
The injury history is a concern with Hyde, but there should be no worry about Chip Kelly and Carlos Hyde together. If anything, that should get you excited, and all of these reasons show why Hyde deserves his ranking… and possibly more.
Main image photo credit: Leon Kwan