As with last week, it's the end of the season and you just want the goods. I will make a quick detour though.
First, Star Wars: The Force Awakens… AHH-MAZ-ING!
No really. I was all like…
and then…
and…
It's second only to Empire Strikes Back, and if not for originality, nostalgia and the technology gap, it would have a shot for top Star Wars ever. It is that good. If you haven't seen it, there is 1) something wrong with you B) your priorities are messed up or iii) you're not a fan, and therefore, we're not friends anymore.
Second, Merry Christmas everybody! I've been listening to non-stop Christmas music for the past 10 Days (I do two weeks of it every year for a nice balance). My Top 10 Christmas songs? Sure, why not (I actually planned to do five but couldn't stop with that few)…
Honorable Mentions:
Christmas in Hollis, Run DMC – Always fun, but not something you really listen to numerous times or at all Christmas parties.
Last Christmas, Wham! – The best 80's Christmas song ever? No question. Best 80's song period? Might just be.
10. Christmas (Baby Please Come Home), Darlene Love/Maria Carey – I do prefer the new version over the classic this time, as Carey's voice is just too good.
9. A Holly Jolly Christmas, Burl Ives – I'm not sure why this song doesn't rank higher on most lists. Plus, it's from Rudolph the Red-nosed Reindeer. Speaking of, decent Christmas song itself (Rudolph) but just too short and repetitive (not that this one is lengthy or loaded with lyrics).
8. Have Yourself a Merry Little Christmas, Frank Sinatra – Can't have a Top 10 music list without Ol' Blue Eyes. I know most will complain it's this low, and I actually have the Best of Frank Sinatra on my iPhone, but I prefer more upbeat Christmas songs.
7. Rockin' Around the Christmas Tree, Brenda Lee – More upbeat, as seen here… I dare you to listen to this and not think of Home Alone. If you're too young to understand… get the hell off my lawn!
6. Winter Wonderland/Sleigh Ride, Dolly Parton – Gets points for being a double treat. You get two songs in one, making this a near four-minute enjoyment. One of the problems with Christmas songs is that most are two minutes or less.
5. It's the Most Wonderful Time of the Year, Andy Williams – Another song that is just enjoyable, and another one that more people should love. It's just a fun, feels-like-Christmas song that doesn't get old.
4. Santa Claus is Coming to Town, Jackson 5 – Does it get any better than kids with amazing voices singing a Christmas song?
3. Jingle Bell Rock, Bobby Helms – The guitar intro with jingle bells? Classic. I still don't know… is this technically a country Christmas song?
2. All I Want for Christmas is You, Mariah Carey – Lie to yourself all you want; you know it's terrific. It's telling when it's considered a Christmas classic and only came out 21 years ago.
1. The Christmas Song, Nat King Cole – The king of Christmas songs from the King himself. No, not "King" Elvis Presley, THE King. Did I say "king" enough yet?
(Added note: Forgot to mention why Baby It's Cold Outside will never make my list… because it's kind of rape-y. Like, "No, don't go out, get more drunk so I can take advantage of you, because… you know… it's cold outside.")
There you have it. Feel free to trash my list, yell at me if I left your favorite out or just bah humbug over my trying to spread some Christmas cheer… I'll still be goofily bopping away to the music.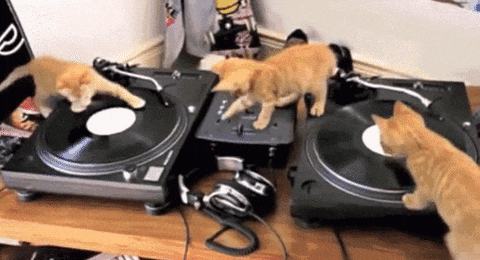 ---
As a reminder, these waiver wire players and sleepers are good for DFS too. If you want $25 free from DraftKings sign up and play before the season is over (or even get ready for baseball)!
Week 16 Waiver Wire Pickups: QBs
Before we hit the waiver wire, a heads up that we're taking a different angle. These pickups will focus on the final two weeks. Yes, two. I'll still have the column for Week 17, but only because the job requires it. You are crazy if you play seasonal in Week 17. Matchups and upside are key, as you have no desire to start a player against the Panthers pass defense or the Jets run D.
None, well… – If you got this far, there shouldn't be any quarterback issues on your team unless you didn't prepare and owned only Marcus Mariota. Let that be a lesson. Ryan Fitzpatrick looks to be your best play if you are that owner. In the first matchup, Fitz had 295/2 and 22.7 points (Yahoo!).
Week 16 Waiver Wire Pickups: RBs
James White, NE – He's not quite on the Dion Lewis trust level, but with the usage, the Steven Jackson signing and Danny Amendola injury, White can help you during championship week. I know, I know. I should stop. It's only going to lead to SJax running away with all of the touches.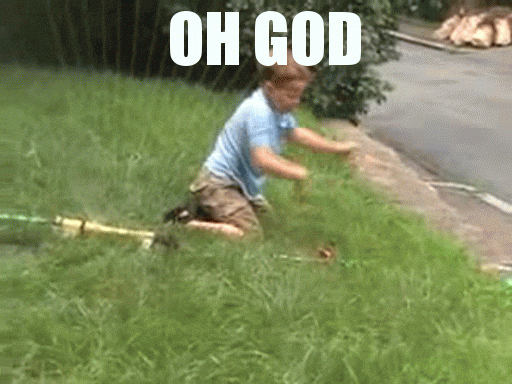 However, it helps that the Patriots ran the ball just five times in the last Jets matchup.
Bilal Powell, NYJ – Powell's scoring the last three weeks? 16.8, 14.2 and 13.9 (44.9 total) with a touchdown in each game, and those scores jump to 24.8, 19.2 and 20.9 in PPR. Want to put that in perspective? Over those three weeks, only David Johnson and DeAngelo Williams has more points, and Powell trumps DWill in PPR.
Christine Michael, SEA – Sigh, we're back to this aren't we? I still don't trust the Seahawks backfield… or Michael himself, but he did look the best of the trio this past week. With LeSean McCoy, Denard Robinson, Matt Jones and Shaun Draughn all questionable or worse now, Michael might find his way into many lineups.
Karlos Williams, BUF – As mentioned, McCoy is questionable at best and with a sprained/torn MCL, he's almost certain to miss Week 16. Mike Gillislee could have deep PPR value, but Williams should get the lead work.
Cameron Artis-Payne, CAR – Talent wins out… finally. Artis-Payne was the best running back behind Jonathan Stewart; we just had to wait a bit to see him get his shot. The Panthers won't rush Jonathan Stewart back, meaning CAP could get a Week 16 start.
Jonas Gray, JAX – There might be no one left if T.J. Yeldon can't return and Denard Robinson is out. Nevertheless, I have to think you're in better shape than having to turn to Gray.
Kendall Gaskins, SF – He's the next man up, although I seriously hope you don't have to start him.
Week 16 Waiver Wire Pickups: WRs
Willie Snead, NO – Unless this is your first time reading my column, you already know why you need to own Snead. Plus, look at that matchup… and those targets… and those catches!
Rueben Randle, NYG – And boom goes the dynamite. Whether you agree, think Josh Norman deserved his own punishment, etc., it appears we'll be facing our most important game with no Odell Beckham. You're not going to replace him, sorry. You need to shoot for upside, and while the Vikings defense is pretty strong and Randle is inconsistent, this is a big opportunity for him. Deep PPR leagues can take a flier on Dwayne Harris too, but again, nothing is going to soften the blow of losing OBJ.
Kamar Aiken, BAL – As with Snead, the same goes for Aiken in PPR leagues. I simply can't make you own him.
Donte Moncrief, IND – He has two good games and two stinkers in the last four, but with the Dolphins on tap, Moncrief might not be the OBJ replacement you need, but the OBJ replacement you deserve.
Patriots WRs – Julian Edelman sounds more likely for Week 17 and now Amendola is up in the air. That leaves Brandon LaFell, Rob Gronkowski and White (hence why I semi-trust him at RB). After that, it's Keshawn Martin and Leonard Hankerson. I wouldn't want to risk either for my title, but I'm just passing the info of who is next in line.
Week 16 Waiver Wire Pickups: TEs
Will Tye, NYG – Tye sees even more value if OBJ is out and has 7.4, 7.0, 9.0 and 10.3 in his last four games.
Zach Miller, CHI – Miller has nice performances without Martellus Bennett and catches a high percentage of his targets, giving him a solid floor.
Austin Seferian-Jenkins, TB – ASJ appears to be touchdown dependent. He has six targets in all three games since returning but hasn't topped 31 yards. In fact, his lines are 3/31, 3/31 and 3/29. Only scoring last week saved his value.
---
A quick note for the sleepers this week. We opened up the DAFP (Defense Adjusted Fantasy Points) column for the final week, so you could get a taste of what you've been missing as part of the Xclusive Edge Package. It's a must-have tool for helping you with the tough start or sit questions each week.
Week 16 Sleepers: QB
Teddy Bridgewater, MIN – Have a feeling of déjà vu? Bridgewater finished 2014 with five straight games of 13.2 or more points, and while he could only do that in the final four this year, he looks good the past two weeks. He threw for 335 yards and a score against the tough Cardinals defense, and then followed it with 231 yards and four TDs against the Bears last week. Now, he faces the Giants at home, a team allowing 316.6 passing yards per game.
Week 16 Sleepers: RB
Charcandrick West, KC – I'm calling West a sleeper because owners are going to panic with Spencer Ware back to seeing actual time on the field this week. Breathe.
Even with Ware potentially vulturing goal line chances, West still has plenty of upside against the Browns defense. Not to mention, what other options could you honestly own that are better?
Cameron Artis-Payne, CAR – From my preseason breakdown:
CAP is terrific at attacking holes and evading defenders thanks to superb vision and cutback ability. He can lower the pads to break a tackle, but he'll never plow through tacklers. Artis-Payne lacks top-end speed and has ball security issues, but he can break off a big gain now and then, which helps his NFL outlook.
As mentioned with the waivers, Stewart could be out, and if so, CAP gets the enviable matchup with the Falcons.
Ameer Abdullah, DET – This is the Abdullah we knew was hiding in that uniform. If not for the fumbling issues, we might have seen more of it sooner or even more of it against the Saints. After all, Abdullah had 89 yards and a touchdown on 11 touches. The 49ers are awful against the run, which should give AA just as much upside even if he only has 10-12 touches again.
Week 16 Sleepers: WR
Kamar Aiken, BAL – The man has one non double-digit PPR game since Week 2. One. He had 26.8 last week, 18.8 in standard, and gets the Steelers this week. Will you just listen to me for once?
Allen Hurns, NO – Hurns disappointed last week, as did many players. Heck, find me a Fantasy owner that wasn't infuriated due to the unending list of player disappointments (or Danny Woodhead's on the bench or going off against you).
But your sadness won't last, as the Jaguars face the Saints… or did you not see how Golden Tate torched them on Monday night? With the play of Delvin Breaux, the second receiver has done more damage than the top option this year, so keep Hurns in your lineup.
Pierre Garcon, WSH – Only two teams allow more FPPG to receivers and only one has given up more touchdowns. Garcon isn't a must-start in any sense of the word, but if you have (had) Odell Beckham or A.J. Green can't get on the field – or does in a terrible matchup with A.J. McCarron at QB – Garcon carries upside.
Donte Moncrief, IND – The Dolphins secondary has been awful this year, and it doesn't matter that Andrew Luck isn't returning, Moncrief is a nice boom/bust receiver for championship week.
Week 16 Sleepers: TE
Kyle Rudolph, MIN – The Giants are right there with the Saints and Raiders for points allowed to tight ends. In fact, there are only three games where the Giants didn't allow a tight end to hit double-digit points in PPR scoring. Rudolph has three games of 12-plus PPR points over the last five weeks.
---
Week 16 Blind Spot Players
In case you're new to this, the Fantasy Blind Spot refers to players that 1) have been performing well but haven't had a breakout game or big enough numbers to get Fantasy players talking, and/or 2) are in a price range of other more popular option, and/or 3) have frustrated with disappointing performances but have a great matchup to finally break through. These are the players you want to target in tournaments, such as Millionaire Makers. You want a contrarian lineup, and there are few better ways to build one than by grabbing some Fantasy Blind Spot players.
$25 FREE at DraftKings for New Players
DraftKings Week 16 Lineup Sleepers: QB
Teddy Bridgewater $5,200 – The Giants have allowed over 24.2 DraftKings points per game to quarterbacks this season. Only four even failed to reach 18 – Tyrod Taylor 15.46, Sam Bradford 12.40, Matt Cassel 10.48 and Ryan Tannehill 15.84. And look at those names. Only Taylor could even be considered a disappointment for not doing better. Even if the game becomes meaningless due to Sunday outcomes, Bridgewater should be able to hit 20-plus points against this team… it's so bad that they brought back Brandon Merriweather, who they just cut two weeks ago!
DraftKings Week 16 Lineup Sleepers: RB
Todd Gurley $6,200 – Huh? Gurley as a pivot pick? Yep. David Johnson is $5,800 and a must-own no matter the format. No, seriously, don't get cute. Just start your lineup with DJ. Denard Robinson should start again and faces the worst defense in the league (Saints), James White is only $4,700, Karlos Williams $4,500, Christine Michael $4,400 and Cameron Artis-Payne $4,300. I just don't see many people jumping on Gurley, especially against the Seahawks. However, the upside is tremendous, and if the Rams defense can just keep Russell Wilson in check, the team will look to play ball control and hopefully lead to a 100-plus yard game with a score, or two.
Charcandrick West $5,700 – West is another running back I expect to have low ownership. With no Spencer Ware, he had just 16.5 last week, but as we saw before he got hurt, West can put up huge numbers. Ware could steal the goal lines looks, and that's the worry, but the Browns have allowed the most rushing yards on the season, and like Matt Forte years ago, we can hope West notches a buck fifty all-purpose with or without a touchdown.
DraftKings Week 16 Lineup Sleepers: WR
Jeremy Maclin $6,000 – He's the new Eric Decker. Not quite the touchdown production, but he just can't seem to garner the love from players despite his play. It's likely the Chiefs passing mystique and/or Alex Smith at quarterback, but Maclin has four TDs and 94.1 points over the last four games with a great matchup on hand.
Kamar Aiken $5,400 – Sigh… I know I'm doubling up from the sleepers again, and I've said all I can about Aiken at this point. I feel like I'm getting nowhere with Fantasy owners…
but just one more thing… the Steelers pass defense is trash, the Chiefs unit is actually quite good and Aiken had 8/128/1 and 29.8 points against them last week.
DraftKings Week 16 Lineup Sleepers: TE
Ben Watson $5,300 – This isn't much of a sleeper or in a blind spot, but tight end is fairly straightforward this week. There are a select few you should consider, and Watson is one of them. The Jaguars haven't allowed much the past two weeks, but those games were against Coby Fleener and Jacob Tamme. In the two games prior, they let Antonio Gates and Delanie Walker total 12 catches, 145 yards and three touchdowns.
---
FanDuel Week 16 Lineup Sleepers: QB
Jameis Winston $7,300 – Winston isn't as risky as you might think. He's never dropped under 13 points on the season, yet he still has the upside to provide scores of 20-plus. He has four such scores and just missed another two by about half a point both times (19.48 and 19.58 against the Falcons). The Bears defense had been playing well this season, but they just let Blaine Gabbert, Kirk Cousins and Teddy Bridgewater all score 22.3 or more the last three weeks.
FanDuel Week 16 Lineup Sleepers: RB
Denard Robinson $6,400 – I could be wrong, but I'm not expecting an exceptionally high ownership for D-Rob after last week's disappointment. Recency bias works both ways, but don't you fall victim. The Saints have allowed the most receiving yards to running backs (863) with the second most receiving touchdowns (six).
Rashad Jennings $5,700 – I know, I know, the Giants have about 17 running backs, but it appears they've finally woken up to the fact that Jennings is still (by far) their best option. He has 41 touches and 209 yards over the last two games (26.4 points), and the Vikings aren't as worrisome as you might think… especially since the Giants will need Jennings with Odell Beckham watching from his house. The Vikings actually haven't held a running back in the single digits since Week 8, making Jennings a solid bet to return double value.
FanDuel Week 16 Lineup Sleepers: WR
Martavis Bryant $7,200 – There is a lot of love for Markus Wheaton going around, especially given his last four games. That's why you go with his more expensive teammate, nestled in that blind spot shadow from Wheaton. Bryant can blow up any given week, and the Ravens defense is one of the worst in the league against teams' second and third receivers (again, good for Wheaton, but that's where most are heading for their lineups).
Willie Snead $6,000 – As with Aiken, I feel like my fingers would go hoarse if they could from typing about Snead every week. What? You don't like 10 receptions? How about 17 receptions, 198 yards and 28.3 points over the last two games? How about a matchup with the Jaguars? Imagine if Snead can just find the end zone once! He'll more than triple his cost.
FanDuel Week 16 Lineup Sleepers: TE
Ben Watson $5,600 – Wish I could pick a different tight end, but Travis Kelce is no better and $500 more. Julius Thomas is the obvious pick on the other side of the matchup, but now we're up to $6,500 already. For the record, I do like Thomas, Delanie Walker, Greg Olsen and Rob Gronkowski… if you can afford them. It's really about those five tight ends this week.
With that, I wish you a Merry Christmas again. Enjoy it!
---
Week 16 Rankings | Week 16 Flex Rankings
---
Image via Noah Waller