Reminder, this is the new "All In Deal" format. It's your one-stop source for everything needed for Fantasy Football Week 5. We start with the top waiver wire pickups, give you Week 5 sleepers and finish things off with Week 5 rankings, which include overall rankings on the Flex ranks tabs. Got it? Like I said, it's the full deal of needed info for Fantasy leagues.
As usual, we'll start with a hot topic. Last week, it was my admission that C.J. Anderson appears to be a bust. Although, I'm still getting hate tweets as of today. Keep them coming, I'll let you vent. Although, does my Kris Bryant preseason call of .265-.270/27/75/80/10 help? You Fantasy Baseball-ers appreciate it at least…
This week, we're talking Todd Gurley and the "Gurley Trade Line." What's that? Well, as I mentioned in my NFL Draft rookie piece, Gurley is a generational talent at running back, and my only qualms about drafting him early was not knowing if the Rams would hold him out until after Week 6 – their bye. Well, the cat is out of the bag, and Gurley proved what kind of upside he has late against the Cardinals. If you don't click over to the rookie piece, I'll give you the quick summary. Gurley has terrific patience, cutting ability, acceleration (once he sees/finds holes), intelligence and the strength, speed and smoothness combination to make those skills dominant weapons. If you didn't draft or stash him, you can only hope to obtain him via trade, and I said on Twitter that there are very few players I wouldn't trade for Gurley.
Of course, that created an onslaught of "What about _____ for Gurley" questions. This will give you every answer (for straight up trades). So, here it is, the Gurley Trade Line (it's probably shorter than you think):
Le'Veon Bell
Jamaal Charles
Adrian Peterson
Julio Jones
Arian Foster
Matt Forte
Demaryius Thomas
Antonio Brown
Rob Gronkowski
Aaron Rodgers
Eddie Lacy
Latavius Murray
Mark Ingram
Randall Cobb
Odell Beckham Jr.
Marshawn Lynch
Todd Freakin' Gurley!
That's right, just 16 players. (Update. Lynch is out. This injury mess is too much.) That's the entire list. And truthfully, it wouldn't take much to pass Lynch, ODB, Cobb and Ingram. At this point, the only concern I have with Gurley is the offensive line in St. Louis, otherwise, there will be no stopping this kid.
---
WEEK 5 BLIND SPOT
In case you're new to my pieces, the Fantasy "Blind Spot" are those players doing well, but not great, and who could be nice trade targets. People don't "sell low" these days, but the so-so players are often open for negotiation. In addition, these same players are often terrific DFS tournament options. I'll always present it as a DFS play piece, but again, these same players are often good targets in seasonal leagues.
As a reminder, these waiver wire players and sleepers are good for DFS too. Trust me, as an owner of C.J. Anderson nearly everywhere, Andrew Luck in a few places and other injured/busted players, I'm enjoying it just as much as seasonal. If you want a free ticket into the Millionaire Maker, just use this link and enjoy!
WEEK 5 DRAFTKINGS SLEEPERS QB
Sam Bradford, PHI ($6,000) – This is where preseason hype and resulting disappointment creates a shadow over a player. I have Bradford inside my Top 10 quarterbacks this week (Week 5 Rankings), and yet everyone keeps asking me, "Why so high?" Bradford just threw for 270 yards and three TDs with no picks, good for 24.2 DK Fantasy Points. He won't likely hit the bonus much this year, but the Saints are terrible on defense, setting up Bradford for back-to-back good weeks. His price also sandwiches him between Philip Rivers, Marcus Mariota and Tyrod Taylor just a bit lower.
WEEK 5 DRAFTKINGS SLEEPERS RB
Joseph Randle, DAL ($6,000) – I would be surprised to see many on Randle after last week. Yes, this is a risky play, but in tournaments, you don't want the same guy everyone has. I would avoid Randle in cash games, but at this price, is only $300 cheaper than Latavius Murray and Devonta Freeman, $100 under Mark Ingram and Jeremy Hill and $200 more than Justin Forsett is. Remember what DeAngelo Williams did to the Patriots opening night? There is potential here.
LeGarrette Blount, NE ($4,500) – Speaking of the Patriots, it's oh so hard to trust any Bill Belichick running back. As we saw right before the bye though, Blount can score multiple times any given week. Dion Lewis will get more attention given the PPR scoring, but Blount is nestled away at $4,500 in a group of running backs no one wants… and his first name is abbreviated. That's not a joke. The "L. Blount" can create a subconscious blind spot itself as you scroll through and glance right past a name you "don't see."
WEEK 5 DRAFTKINGS SLEEPERS WR
Mike Evans, TB ($6,100) – Evans doesn't all of a sudden stink.
Jameis Winston is obviously hurting his potential, but some of that was expected as a rookie quarterback. Evans also didn't start the year healthy. Now his price has fallen into the Steve Smith/Jeremy Maclin/Brandin Cooks range. Maclin is coming off two huge games and faces the Bears, so don't expect many to head into this area and grab Evans, even though he too has a nice matchup (JAX).
Rueben Randle, NYG ($4,400) – I'm probably overestimating my own reach and influence, but if I have done anything in the Fantasy world, it's put the attention on Allen Hurns… and rightfully so. I've been pleading with people to pick him up and/or start him, but now Randle will likely slip unnoticed. Hurns is $4,500, and there are a bunch of non-options around him with Victor Cruz, Davante Adams, Breshad Perriman and disappointing Anquan Boldin. Randle has scored in back-to-back games, and while he's inconsistent, he's Eli Manning's No. 2 option in a fairly potent passing game.
WEEK 5 DRAFTKINGS SLEEPERS TE
Zach Ertz, PHI ($2,900) – Unless people are thinking, "I'll just punt tight end," no one really scrolls down this far. Ertz hasn't done much yet, but it's not without trying. Ertz actually has three red zone targets, which is 15th overall for tight ends and second on the Eagles. The Saints are weak on defense and very forgiving to tight ends, giving Ertz the most upside he's had all year.
WEEK 5 FANDUEL SLEEPERS QB
Sam Bradford, PHI ($7,500) – Same as above and again mixed in with Rivers, Mariota and Taylor.
Eli Manning, NYG ($7,700) – More expensive than all of those options and $400 less than Drew Brees and Carson Palmer. Normally, players will drop down further if looking to save money, so often the blind spot is sitting right at the top of a tier. Manning's last three games on FanDuel are 19.98, 19.16, 19.28. Consistency. He has upside against the 49ers this week and a great floor for cash games too.
WEEK 5 FANDUEL SLEEPERS RB
Justin Forsett, BAL ($7,200) – Forsett woke up last week, and normally that would mean too many players would jump on board. However, I still see plenty of doubt among players, and Forsett is more expensive than Latavius Murray and Dion Lewis. He's also alongside DeMarco Murray and LeSean McCoy… negative perception by association.
WEEK 5 FANDUEL SLEEPERS WR
Travis Benjamin, CLE ($6,200) – We always caution Fantasy players from buying into early season surprises, especially when their utilization is low (snaps/carries/targets). We knew Benjamin couldn't keep up his pace, but he's still topped 10 FD FPs the last two weeks, and the Ravens secondary is one of the league's worst. With the Allen's (Robinson and Hurns) in the price area, many will likely dismiss Benjamin and have moved on.
Kendall Wright, TEN ($5,900) – Just a bit lower is Wright, coming off a bye and facing the Bills – a team much worse on defense than expected. Just before the bye, Wright reminded us of his upside with seven catches, 95 yards and a score. It was his second great game, but the bye and short-term memory makes us forget these things. In addition, all eyes will be on Leonard Hankerson, Terrance Williams, Kamar Aiken and Tavon Austin, who surround Wright (especially the last two).
WEEK 5 FANDUEL SLEEPERS TE
Garrett Celek, SF ($4,500) – EVERYONE is going to be on Owen Daniels. It's no secret that the Raiders give away tight end touchdowns as if it's a requirement, but the Giants aren't much better against tight ends. Celek is only a sneaky play if Vernon Davis is out again, but as with Ertz, if you're "punting" tight end, you can't find a much cheaper option, especially one with a great matchup.
---
WEEK 5 RANKINGS | WEEK 5 FLEX RANKINGS
---
WEEK 5 SLEEPERS QB
Jay Cutler, CHI – The Chiefs secondary just can't stop anyone right now. They're allowing a league-high FPPG to quarterbacks, and sure, two of the quarterbacks faced were Peyton Manning and Aaron Rodgers. However, Ryan Mallett and Andy Dalton combined for 557 yards and two touchdowns in the other two games. Jay Cutler just threw for 281 yards and two touchdowns without Alshon Jeffery, so the potential is here.
WEEK 5 SLEEPERS RB
Alfred Morris, WSH – Everyone got worried about Morris with the amount of work Matt Jones was seeing through three games. Heck, add in Chris Thompson too. Jones is certainly more explosive, but it was Morris that led the way against the Eagles and had more carries (17) than Jones and Thompson combined (13). The Falcons are terrible against the run, making ALF a decent Flex play. The good news is that they're equally bad against pass-catching running backs making Jones or Thompson a decent gamble… the problem will be picking which one to trust.
LeGarrette Blount and Dion Lewis, NE – Not sleepers, per se, especially after Blount's last game, but I've seen many owners hesitant to use either player given the Patriots' (and Bill Belichick's) history. Look, I know every time it goes wrong with a Patriots running back, you want to rage.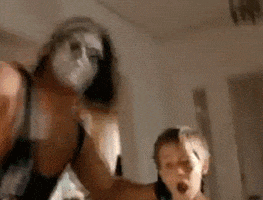 I'm here to tell you to use both. Blount and Lewis have value in both formats with Blount being a RB2 in standard and Lewis in PPR against the weak Cowboys D.
WEEK 5 SLEEPERS WR
Cole Beasley, DAL – On the other side of the ball, the Cowboys receivers have a decent matchup on their hands… if Brandon Weeden can take advantage of it. Terrance Williams is the obvious play because he's the top weapon, but Beasley is 10-for-10 on his targets in the two Weeden starts with 111 yards. This isn't a game-changing play, but with bye weeks in full swing, Beasley is a decent PPR flier.
Rueben Randle, NYG – Back to Randle. Pick him up and then just start him. As mentioned, the Giants are still without Cruz and Randle has 13 targets, 10 receptions, 147 yards and two touchdowns in the last two games. The 49ers are also allowing the seventh most FPPG to receivers.
Jamison Crowder, WSH – Can honestly put Crowder among the waiver pickups for deeper leagues. He's a talented receiver out of the slot and has excelled the past two weeks with DeSean Jackson out. He has 18 targets, 13 receptions and 110 yards. He's the perfect PPR sleeper.
WEEK 5 SLEEPERS TE
Charles Clay, BUF – Everyone is going to be on Owen Daniels against the Raiders, and that's understandable, but they might think Clay is just a flash in the pan. As mentioned above, he's more than that, and with the Titans on a bye last week, many might forget that they've been weak against the pass, especially tight ends. Roll Clay out there again.
---
WEEK 5 WAIVER WIRE PICKUPS QBS
Derek Carr, OAK – You could do worse. Heck, Carr is barely outside the QB1 rankings. He already has 922 yards and seven touchdowns, plus Amari Cooper is the real deal. I'll won't cut the leash on Ryan Tannehill just yet with Joe Philbin now gone, but give me Carr over Joe Flacco, Colin Kaepernick, Jameis Winston, etc.
Blake Bortles, JAX – Someone else I'd take over the rest? Bortles. His numbers are coming without Julius Thomas in the lineup. Bortles still has his struggles, but with nearly 1,000 yards, six touchdowns and 91 rushing yards, he's currently a Top 10 scoring quarterback.
WEEK 5 WAIVER WIRE PICKUPS RBS
Duke Johnson, CLE – Isaiah Crowell was tied atop my rookie leaderboard for the 2014 NFL Draft, and Johnson was third this year. Based solely on talent (as were my rankings), Johnson has as much if not more than Crowell. This backfield will frustrate just as it did last year, but Johnson will have value most weeks – more in PPR.
Darren McFadden, DAL – Can we hold off on the Canton enshrinement for Christine Michael? Geez. I loved him coming out of college too, but take a step back folks. One carry for negative one yard… that's it. DMC was the one carrying the rock when Joseph Randle sat on the sideline for his risky touchdown reach.
Ronnie Hillman, DEN – As we mentioned last week, if we're not starting C.J. Anderson, it has to be Hillman. Well, it doesn't have to be any Broncos running back, but Hillman continues to do more.
Antonio Andrews, TEN – Reminder since the Titans were on the bye – if Ken Whisenhunt actually makes the smart move and put Andrews in the lead, we could have a RB2 level option on our hands… or Whiz just screws up the backfield all year… again.
Thomas Rawls, SEA – When it was announced that Marshawn Lynch was out for the Lions matchup:
After his 17 for 48 (one catch for negative one yard too) performance:
It's not over for Rawls, but owners are certainly disappointed. As long as Lynch is a threat to miss time, you have to stash Rawls where possible, but as with Karlos Williams, we need to remember that sometimes running backs just aren't a guarantee to produce with 20 touches.
Andre Williams, NYG – Rashad Jennings had a big receiving play, but Williams out-carried him. I'd avoid the Giants backfield wherever I could. With Shane Vereen not even catching a pass the past two weeks – WHY did you sign him Jerry Reese?! – Williams is shaping up to be the best Giants option (still not saying much).
Darren Sproles, PHI – If the trend continues, Sproles should have a big week. His scores so far are 12, 2, 14 and 1. Switch to PPR though, and we have 19, 6, 18 and 1. He's more valuable in PPR, but the point is that Sproles is a decent matchup play or bye week fill-in that most ignore.
WEEK 5 WAIVER WIRE PICKUPS WRS
Michael Crabtree, OAK – I did mention Crabtree last week too, but as a reminder, the kid (well, still just 28) is a WR3 and put up 80 yards while missing part of the game to an ankle injury.
Allen Hurns, JAX – Nothing left to say. If you've ignored my speeches on him and his numbers this long, I got nothing left…
Hurns is the Rodney Dangerfield of Fantasy Football.
Rueben Randle, NYG – Yet another setback for Victor Cruz. As with Crabtree and Hurns, a team's No. 2 is hard to ignore, and Randle has found the end zone in back-to-back games.
Marvin Jones, CIN – Another team's No. 2 that barely missed a big game from one missed big catch. He's still ahead of Mohammed Sanu, as it was just an off game.
Ted Ginn, CAR – Heck, Devin Funchess might not even be rosterable now… actually, outside of deep leagues, he isn't. Ginn is the receiver to own in Carolina.
Tavon Austin, STL – I'm going to throw up now. I can't believe I'm saying this, but Austin is worth grabbing. The Rams drafting him when they did was one of the worst moves ever, but he still has innate talent, and the Rams are finally utilizing it.
WEEK 5 WAIVER WIRE PICKUPS TES
Charles Clay, BUF – Clay was TE7 in 2013, so this isn't new for him. The Bills need options in the passing game, and Clay has been a huge part of it so far. It's hard to argue against his being a TE1.
Richard Rodgers, GB – 100 percent touchdown dependent, but if you need a fill-in for the byes, he's a good one. I like him better than Gary Barnidge, who is more talented but has a brutal schedule (especially the next two weeks) and a brutal QB situation.
Owen Daniels, DEN – He's facing the Raiders! Don't get carried away and start Jeff Cumberland against them later this year, but the Raiders are worth attacking most weeks.
---
Photo Credit: NFL News Desk Admin