And boom goes the dynamite.
LeSean McCoy
traded. Yep, that just happened. The Fantasy universe was settling down to dinner when a game-changing
LeSean McCoy
for
Kiko Alonso
trade hit the interwebs. Then the reactions came pouring in.
Eagles fans were all…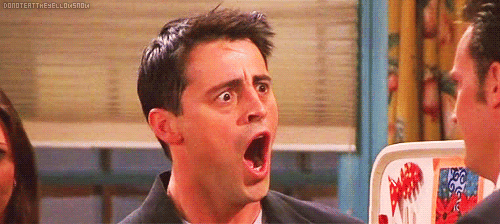 Bills fans too…
And the Fantasy world went…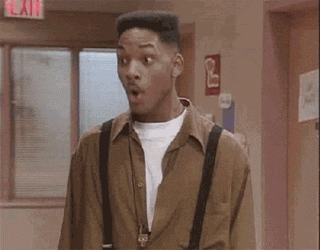 And then everyone together again…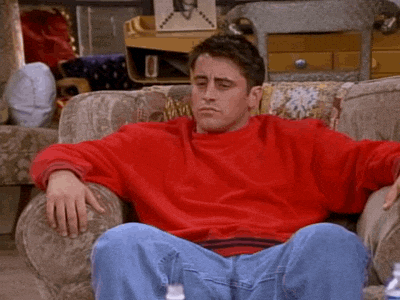 So, we have LeSean McCoy traded to the Bills, and now the Fantasy Football world wants to know what this means. What is McCoy's value in Buffalo? What does this mean for the Eagles backfield? Is Chip Kelly playing the NFL via his copy of Madden and trying to create the Oregon Ducks in the NFL?
We already know that McCoy has been one of the best running backs over the last five seasons. In fact, his 1,306 rushing attempts, 6,155 rushing yards and 40 rushing touchdowns rank him third, first and fourth. He also has another 260 catches for 1,959 yards and 10 touchdowns, putting him in the conversation for best Fantasy player over these last five years, if not the best running back.
Truthfully, McCoy's 2014 season was a bit of a disappointment after finishing second, only behind Jamaal Charles, for running backs in 2013. McCoy finished the 2014 season 12th for running backs with 171.4 Fantasy Points (NFL.com), even though McCoy had his second highest career rushing total at 1,319 yards. The problem was that McCoy posted his career-worst receiving year (28 receptions and 155 yards) thanks to Darren Sproles and lost goal line touches to Chris Polk, resulting in just five total touchdowns, all rushing.
Now McCoy heads to the Bills, and some contend that it's worse for McCoy because of the offensive line differences. While the Bills offensive line may not be as strong as the Eagles is, let's remember that free agency hasn't even started. Plus, the workload in Buffalo will offset any line downgrade. The Jets (Rex Ryan's former team) have averaged a whopping 513 rushing attempts per season under Ryan.
Ryan loves to pound the ball, and for most of his coaching career in New York, Ryan didn't truly have a go-to, every-down option. Thomas Jones was closest to that in 2009, and he rushed 331 times for 1,402 yards and 14 touchdowns. Shonn Greene still found himself 108 carries for 540 yards that season, even with all of that work for Jones. In fact, Ryan's duos the next five years averaged 366 carries between them. C.J. Spiller is gone, Fred Jackson could be back under his one-year contract but is 34 and averaged just 3.7 YPC, and Bryce Brown has to be hating life. Seriously, backing up McCoy… again?! Even if McCoy sees a minor increase in attempts in 2015, he should still get near those 1,300 rushing yards but also see a small bump in receiving production (Bills running backs had 137 targets) and register more touchdowns, now that he won't be vultured as much.
One last point to touch on is McCoy's "wear and tear" to this point. First, McCoy will only be 27 this year. He's far from the mythological 30-year-old cliff. Second, he's younger (3 years/4 months about) than Adrian Peterson with 593 less carries (1,461 to 2,054). Okay, so the follow up is that "McCoy isn't built like Peterson." Well, I'm glad you brought that up because you know who had a similar build and style? LaDainian Tomlinson. If you look back, Tomlinson hit 1,461 carries in the middle of his fifth – not sixth – season, when he was (what do you know) 26. In his age 27 season, 2005, Tomlinson carried the ball 348 times for 1,815 yards. Now, I do believe Tomlinson to be the superior player, but this is a legitimate comparison to make for those claiming McCoy has already been worked too much.
McCoy is a RB1 for 2015. Last season, he only missed ninth place by 14 points, made the RB1 cut, and that was with all of the Philly frustrations.
Of course, people want to know about the Eagles backfield now, too. That is far more cloudy, and truthfully, we don't have a solid answer yet . As of now, the Eagles backfield consists of Polk and Sproles… well, Kenjon Barner too. With how fruitful the Eagles are Fantasy wise, there will be value. However, relying on it could be risky.
If the Eagles grabbed DeMarco Murray from the Cowboys or the aforementioned Peterson, we'd have a high-end RB1. But what if they sign Spiller? Now we're back to a McCoy-like situation and looking at low-end RB1/high-end RB2 production. The Eagles could still go in various other directions: signing Mark Ingram or drafting a rookie running back such as Ameer Abdullah or Duke Johnson. If the Eagles go the non-Murray or AP route, we're primed for a RBBC that will have owners frustrated. Grabbing a McCoy type will give Polk value since he'd be a great bet to handle goal line work, but even then, it's far from reliable value. This is Chip Kelly too, and it wouldn't surprise me to see the Eagles explore two new options and carry four running backs, using Sproles as a pass-catcher out of the backfield and/or on the line of scrimmage to really open the playbook. Forget about rostering any Eagles running back if that were to happen. A four-back RBBC? That's the stuff Fantasy nightmares are made of… that and saving a roster spot for Josh Gordon all year.
The Eagles situation is far from clear, but with LeSean McCoy traded to the Bills, it's crystal clear that McCoy is a Top 10 RB once again.
Main image photo credit: Nick Pompei