With the Super Bowl over, the long NFL offseason begins… and we long for the NFL Draft, OTAs and preseason football.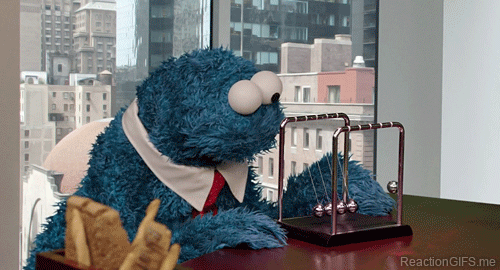 We can start talking 2016 Fantasy Football though, even with the 2016 Fantasy Baseball season bearing down on us. Heck, why not talk about rankings, right? I already gave my first draft of the Way too Early 2016 Fantasy Football rankings right after the regular season, but there has been some movement.
While Cam Newton is still my No. 1 quarterback and Peyton Manning still doesn't crack the Top 20, players such as Thomas Rawls, Marshawn Lynch and Calvin Johnson moved quite a bit.
Feel free to hit me up on Twitter @allinkid and tell me if you think I'm crazy… okay, that's all too common already, so maybe this time we can just have a cool-headed, reasonable argument? Nah… bring those hot fire takes and tell me where my 2016 Fantasy Football rankings are wrong.
As a quick note, scoring is standard when referenced. Also, these are 2016 draft rankings. So, I do expect someone like Jeremy Hill to finish better than RB24, but I'm not spending the cost with his being a shared-touches question mark every.single.week.
2016 Fantasy Football Rankings: Quarterback
With the Calvin Johnson retiring news, Matthew Stafford falls to the ends of the Top 20. Heck, if we get word that the retirement is official, Stafford might not make my Top 20 period. I'm not sure how you don't call Cam Newton the best quarterback in Fantasy Football even with the Super Bowl struggles. He outscored Tom Brady by over 50 points, continues to improve and gets Kelvin Benjamin back next year. Obviously, I expect Andrew Luck to bounce back, and the same goes for Aaron Rodgers. I'd rank Ben Roethlisberger higher if he weren't such an injury risk every year. While I see potential with the Raiders' offense being 2015 Jaguars-like in breaking out in 2016, Derek Carr's late-season struggles concern me a bit. As mentioned, with the Super Bowl win, it's a near lock that Peyton Manning will retire and ride into the sunset, as we all wanted (outside of Panthers and Chiefs fans… maybe Raiders, Colts and Pats fans too?).
2016 Fantasy Football Rankings: Running Back
Until I hear Le'Veon Bell isn't 100 percent and ready for 2016, he's my top running back. After all, he averaged 18.0 FPPG in 2014 and 16.3 in 2015 before his injury. I've drooled over David Johnson and Todd Gurley enough… so much so that I think they have restraining orders on me. Lamar Miller will break free of the Dolphins and finally be able to fulfill his potential in an offense that uses him properly. Thomas Rawls see a big jump into the Top 10 thanks to the Marshawn Lynch retirement news, during the Super Bowl!
— Shawn Lynch (@MoneyLynch) February 8, 2016
Stay classy as ever Marshawn…
There is major shakeup potential in the teens given backfield situations, but unless the Dolphins draft another running back early or sign a big name, Jay Ajayi will breakout in a big way. It sounds as though the Redskins will let Alfred Morris walk, and if so, Matt Jones has major potential as the lead back for the Redskins. Both Browns running backs have more promise with Hue Jackson in town, but just as Jackson did in Cincinnati, expect them to split touches and work the gameflow week to week.
2016 Fantasy Football Rankings: Wide Receiver
Wide receiver didn't change much. Odell Beckham is still my top receiver in standard leagues. I just see Bell's return siphoning a bit from Antonio Brown. Allen Robinson over DeAndre Hopkins? 100 percent YES! Or, have you not paid attention since my pre-draft breakdown of ARob? Plus, whose quarterback situation to do you trust more? Of all of the Top 10 receivers, Alshon Jeffery scares me the most due to his injury history and still having Jay Cutler at QB. You just never know when don't give a dang, smoking Jay is going to show up. Obviously, I'm believing in Josh Gordon's return to football – both that it happens and he kept himself in game shape. At WR17 is where I draw the line for the retirement risk with Calvin Johnson. Please don't go! Amari Cooper must curtail the drops to move higher. Look for DeVante Parker and Kevin White to make noise in their second seasons. I have a hard time pining down Golden Tate with the Megatron situation, and Kamar Aiken will still have value even with Steve Smith back, as he's the last receiver to crack the Top 50.
2016 Fantasy Football Rankings: Tight End
Guess who lead Fantasy Football tight ends in scoring from Weeks 7-17? Rob Gronkowski, you say? Nope! Third. Greg Olsen, fourth. It was Jordan Reed. Wait, before you try to bring the games played, they both had a bye and played 10 games, good for 12.5 FPPG for Reed and 11.1 for Gronkowski. Think about that before you draft Gronk in the first, or even second, round next year. Many feared Tyler Eifert at times in 2015 because of the numerous weapons for the Bengals. No worries here, as 1) Andy Dalton will be healthy and 2) either Marvin Jones or Mohammed Sanu (maybe both) will depart in free agency. Austin Seferian-Jenkins has the potential to emerge as the Bucs No. 2 receiving option next year, while Jimmy Graham might go the way of Victor Cruz and never see the field.
2016 Fantasy Football Rankings: Top 12 Standard and PPR

Photo Credit: Keith Allison