Ready for more Fantasy Football sleeper and bust talk? Of course you are. You guys are Fantasy Football savages, drooling for every bit of advice you can find. That's smart though. Getting a jump on your competition is how you win leagues… not by showing up draft day with a six-week-old magazine.
We've talked receivers (Allen Robinson and Kevin White), running backs (Ameer Abdullah and Melvin Gordon) and quarterbacks (Teddy Bridgewater and Ben Roethlisberger), so guess what's next? That's right, kickers!
Could you imagine? Not only would I never waste my time on a kicker strategy piece, you should know by now I won't stop until we eliminate kickers from all leagues. So, on to the tight ends.
Sleeper: Tyler Eifert, CIN
Fantasy Football owners have short memories when players bust. No, they don't forget a player busted. In fact, that's where owners have amazing memories. Every year, you'll see plenty of owners that won't draft certain players because they got burned last year… or even sometimes several years ago. It's the other side of the coin where the short-term memory lies. Owners forget why they liked a player or the reason for the hype. Look at Keenan Allen, Doug Martin, etc. Why can't we just remember the good times?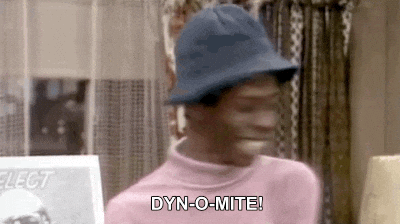 This is the case with Eifert. No, he wasn't a locked-in breakout player before last year, but he was a popular sleeper pick at tight end. Looking at last year's ADP data from myfantasyleague.com, Eifert was the 18th tight end off the board. Travis Kelce, Dwayne Allen, Coby Fleener, Delanie Walker and more fell behind him.
There were plenty of reasons to believe Eifert was a great sleeper. First, he was yet another Notre Dame tight end prospect with good receiving skills. That school loves to produce tight ends. Second, he has the athletic skill to line up in various positions but is also tough and has strong hands, both of which helps him in traffic and with contested balls. There is a reason he was the top weapon in his final year for the Irish, and he has all of the ability to be a terrific pass-catching tight end in the NFL.
The reason Eifert saw limited snaps as a rookie was because he needed to improve his blocking, and Jermaine Gresham was a terrific blocker. Plus, rookie tight ends rarely make an impact. With Eifert heading into his second year, and with Gresham showing that he couldn't be real threat in the passing game, the potential for sleeper value was there. Unfortunately, a labrum injury forced Eifert to the injured reserve after less than a half of play in Week 1. Now, owners have forgotten good ol' Eifert.
Good news. Jermaine Gresham is gone. Sleeper city! Eifert doesn't have to contend with Gresham for snaps anymore, and Andy Dalton is going to love having him as another option in that offense. With A.J. Green, Giovani Bernard out of the backfield and Marvin Jones returning, defenses are going to struggle covering Eifert, and you will reap the Fantasy rewards.
Bust: Julius Thomas, JAX
I could just put "from Peyton Manning to Blake Bortles" and be done with it. In fact, maybe I will. That's it. All the explanation needed…
…
…
…
…
Okay, I'll provide a bit more, even though that should have been enough. Sure, Thomas is coming off back-to-back 12-touchdown seasons for the Broncos, but again, he had Manning throwing him the ball. You know how many tight ends had more touchdowns than Thomas the past two years? One. Jimmy Graham with 26. Rob Gronkowski was actually tied for third with Antonio Gates (thanks to an injury) with 16. Only seven other tight ends even had double-digits touchdowns. On top of that, only seven tight ends had more than six touchdowns in 2013 and just six did last year. To go further, tight ends with a dozen touchdowns over the two-year span include Jason Witten, Vernon Davis (when he was good), Coby Fleener and Greg Olsen.
Do I need to tell you what I'm getting at? It's rare for tight ends to put up big touchdown numbers, and the offenses these tight ends play for are not the Jaguars… well, the 49ers might be at this point. When you rank Thomas across the 2013-14 seasons, he's just 12th in receptions and 15th in yards. That's good, but it shows how touchdown-reliant Thomas was to reach the upper echelon of tight ends. I won't use Jaguars tight end stats to paint a gloomier picture, as they've never had a tight end like Thomas. However, even if you halve Thomas' touchdowns and keep the receptions and yards (which is reasonable), you get around 60 catches, 700 yards and six touchdowns. That's good TE8/9 value… if you (and Thomas) are lucky.
Worth noting, this was all before Thomas' injury, and I don't think that changes much anyone. It sounds as though Thomas will be ready for Week 1, but you certainly have to consider a Delanie Walker type over Thomas now just with the added risk.
Main image photo credit: Navin75