You're forcing me to do it, and I kind of hate you for it. Yes, it's time for sleeper talk! No, I certainly don't hate talking Fantasy Football, values, busts, rankings, etc. It's just that I hate the word "sleeper." Unless we're listening to Nirvana, talking on our Zack Morris sized phone and wearing our neon-colored tee, rolled-sleeve plaid shirt and frayed jeans, there are no such things as sleepers.
Just like slap-bracelets, sleepers went out of style in the 90s. With the wealth of information readily available at your fingertips, you truly can't find real-deal sleepers anymore.
As soon as an expert mentions a sleeper type player, the ball starts rolling and within a few days, sometimes hours, that player is now well known or even over-hyped. There are numerous undervalued players every year, and we can and will always talk under and overvalued players. We just don't have any "unknown" players who will surprise because the Internet has made that impossible.
Still, "undervalued players" just isn't catchy and those extra two syllables are just a pain. Heck, when you talk "busts," saying "overvalued players" now adds three syllables. Ugh. I need a nap after that. So, we're back to Sleepers and Busts as the hip slang for undervalued and overvalued players. Maybe we can go further and call them SABs? Huh? Yea… okay, that's trying a bit too hard.
Now that I've broken down the words way more than necessary, it's time to start my new weekly series that will run all the way into August. Your 2015 Fantasy Football Sleeper and Bust of the Week. SBW? SABOW? Hmm. I'm open to ideas. In any case, every week I'm going to give you a sleeper and bust that warrants your attention for the upcoming season. By the time Week 1 rolls around, you too will be tired of hearing "sleeper" all of the time… but hopefully not tired of reading this series.
Sleeper: Allen Robinson
Just in case you haven't read, listened to or seen a single thing I've been on since December, I'm going to start with Allen Robinson. There is a good chance you've stumbled across his name if you follow me on Twitter or read/heard anything I've done in reference to the 2015 Fantasy Football season. There is a great reason for that: Robinson is a terrific receiver and vastly underrated… right now.
"Wait. Jake, why did you add that 'right now' part?"
Aren't you the observant reader?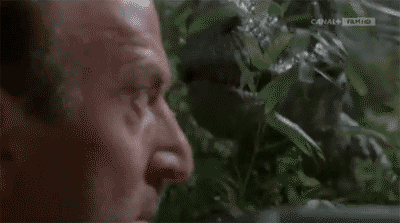 That's because I'm not the only one signing Robinson's praises. Jon Moore, Matt Harmon and many others have needed bibs given how much we're drooling over ARob. That's why I said, "right now." Robinson could easily end up with an ADP that equals his upside for 2015, thereby eliminating potential value returned.
When you draft a player at an ADP near his ceiling, you're buying all of the risk without getting potential return value on your cost. It's a mistake too many owners make when drafting. That's not the case with Robinson currently though. Not even close.
Robinson is the 33rd receiver off the board with an 8th round ADP (WR33, 88th overall). That's insanely low. For reference, two rookies have higher or similar ADPs (Amari Cooper WR21, Nelson Algohor WR34). That's a slap in the face. Jeremy Maclin (WR26) won't catch any touchdowns now that he's in Kansas City, Jarvis Landry (28) is a good receiver but he's no ARob and Mike Wallace (30)… really?
We can project Robinson's Week 2-10 games across a full season, or even go one better and do Weeks 3-10 since Blake Bortles didn't start until then. That would give us 144 targets, 86 receptions, 946 yards and four touchdowns. I'll go even one more better and give you my projection of 82/1,095/5. I think Robinson does better on a per catch basis, and those numbers project to WR19. Eat up this value! However, if Robinson climbs into the mid-to-low teens, there could be better value picks out there, so be careful as we all keep pounding the ARob drum this offseason.
Bust: Kevin White
STOP! Update time. It's August 17, and White might not even play this season. You can still read below for what to make of the Bears' receiving game, but White might not be a part of it until 2016.
Why not stick with receivers and why not use someone who has no right being ahead of Robinson? Now don't get me wrong, I am a big fan of White and his talent. He was my topped ranked rookie receiver before the draft, and if he landed in a better situation, I'd have him higher. The Bears aren't a terrible situation by far, but while he should win the No. 2 job in Chicago, it's not a guarantee and it likely won't be a full workload type No. 2 role.
Marquess Wilson had the inside track to that role before the Bears drafted White, and he won't go away quietly. The Bears also signed Eddie Royal. Yes, the rare but real and annoying touchdown vulture at receiver. White has to deal with both of these threats to his playing time plus the inconsistency that is Jay Cutler. If White struggles at all, the Bears have two decent options on hand, which makes White a rather risky pick.
The man has plenty of upside and if everything falls perfectly with no hiccups from White, he could actually reach the Top 25. However, a stat line around 61/825/5 is much more reasonable and quite good for a rookie. Remember, last year was a once-in-a-generation season for rookie receivers. Most rookie receivers would love to have a season similar to what I listed. Nevertheless, that puts White in the WR4 range, alongside the likes of Mike Wallace (again, he should be lower), Charles Johnson, Brandon LaFell and Victor Cruz. As you can see, all of these receivers have the potential for more, but they all carry risk and warrant an ADP much lower than the Top 30.
Main image photo credit via Twitter: Thee_AR15