We take life too seriously.
I'm guiltier of that than most, and it has never been more apparent given my current family situation.
For those that didn't see my tweet or follow up, my dad had surgery Monday morning to remove tumors. Surgery went well, everything was cleaned up and my dad is already joking around with the staff. The tumors will be biopsied to make sure they're not malignant, and we're praying for the best.
Of course, any time you introduce the c-word in your life, things slam into perspective. Arguing about whether Julio Jones or Odell Beckham will finish the season stronger seems less important, looking to lay the verbal smackdown on trolls isn't as exciting and worrying about your social perception feels trivial.
I don't have very thick skin… my feet are always cold… always. I've been working on it (the skin, not the feet), but I'm certainly no Brad Evans. When it comes to obvious trolls or people attacking my character, I can't keep quiet. Heck, I don't think I'll ever stay quiet when someone tries to sully my character/integrity, but again, I'm doing my best and was much worse five years ago. I know; can you imagine?
My close friend said it best though. "What does it matter if some random person straight up attacks your character? Honestly, who are they? Do they know you? What value does his opinion hold?" Touché Brandon.
He's right you know… for all of us. What does it matter? It's really just a moot point… or should I say, "moo"?
What does it matter if someone calls me a moron for my C.J. Anderson call? Who cares if others say it was just to get attention? Where is the significance in a faceless tweet only looking to rile me up about starting Allen Hurns? It's just not that important. Life shouldn't be so serious. The only "serious" things in life are family and friends. The rest is just temporary. Money, power, popularity, etc. shouldn't take precedence over family and friends… and yes, that includes Fantasy sports and being right/the best at them.
Kind of a somber start to this week's piece, but I felt it was important, especially given my circumstances. It may be as much of a lesson for me as it is for everyone else, but nevertheless, we simply need to enjoy life more. At the least, we can all agree that we enjoy the wondrous world of GIFs.
---
As a reminder, these waiver wire players and sleepers are good for DFS too. If you want a free ticket into the Millionaire Maker and haven't signed up yet, just use these links for DraftKings or FanDuel and enjoy!
Week 13 Waiver Wire Pickups: QBs
Ryan Fitzpatrick, NYJ – Fitzpatrick fell to 26 percent owned on ESPN this past week, and then simply put up 29.2 Fantasy points on the Dolphins. He might just match that against the Giants, or have you not seen them play lately this season? They just let Kirk Cousins hit 20 of 29 passes for 302 yards and a touchdown.
Johnny Manziel, CLE – Johnny 5 is alive!
Okay, why couldn't Manziel have picked five instead of two? Two is no fun! In any case, Josh McCown could miss time again, and do we really think the Browns will go with Austin Davis if so? (Update: So, it's Davis this week. I still think it's not permanent. The Browns have to give Manziel another shot, right?)
Week 13 Waiver Wire Pickups: RBs
David Johnson, ARI – Finally! If you know anything about me, you know I love some David Johnson. I've been waiting for this moment all year, and now I'm in full Homer mode.
– Here's my preseason write-up on Johnson: The complaint you hear is that Johnson might need to be an H-back, but I think that passing game ability is what makes him so good. David Johnson is basically a receiver who's also a running back, not a "pass-catching running back." He's a big boy at 6′-1″ 230 lbs but is still quick enough with a steady/smooth speed, which will let teams get creative. Johnson can line up in the backfield or out wide. He's not just a great pass catcher, as Johnson is powerful and hard to bring down, and he brings a good burst to hit the hole. He'll be a nightmare for linebackers from day one no matter where he lands.
Shaun Draughn, SF – Dare I say Draughn has looked good? He's only averaging 3.26 YPC, but we are talking about the 49ers, and Draughn has 77 and 86 yards with 13 receptions and a receiving touchdown in two games. Given the state of the position, Draughn is a fringe RB2.
Ameer Abdullah, DET – Are we going here again? Abdullah has always been the most talented option in Detroit, but he just couldn't hold on to the ball. Reports (and in-game performance) points to Abdullah improving. With more touches, his high ceiling becomes less risky to chase.
Handcuffs – Just your weekly reminder to make sure your running backs have roster insurance.
Week 13 Waiver Wire Pickups: WRs
Anquan Boldin, SF – Remember him? Yea, he's still got a bit of gas in the ol' tank, even with Blaine Gabbert at quarterback. Boldin saw 11 targets against the Cardinals, converting eight into 93 yards.
Keshawn Martin, NE – Danny Amendola should return this week, but just in case he doesn't, or he lasts just one week before another injury, Martin would be the next one up. Despite doing nothing against the Broncos, the Patriots like him enough to cut Chris Harper… on Monday morning! No chill.
Week 13 Waiver Wire Pickups: TEs
Scott Chandler, NE – Maybe I should have led with tight ends. After all, Rob Gronkowski owners understandably lost it when he fell to the ground writhing in pain.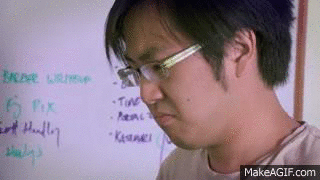 Chandler is the obvious replacement, and any Patriots weapon that already has two touchdowns in the last three games is a must-add when stepping in for Gronk. Chandler… or should I say Miss Chanandler Bong… is one of the top grabs this week.
Crockett Gillmore, BAL – Gillmore has some real nice games to his name this year, and the rest of the schedule has three nice matchups (will want to avoid the Chiefs game). Of course, Gillmore carries risk by relying on Matt Schaub to get him the ball… and not the opposing secondary.
Jacob Tamme, ATL – Tamme led the Falcons in receiving this past week and has five double-digit games in PPR formats, including a 26.3-point effort in Week 8. The two Panthers matchups are a bit less enticing, but he does face the Bucs in Week 13 and the Jaguars in Week 15.
Zach Miller, CHI – Miller has four touchdowns in the last four games, and Martellus Bennett is becoming an afterthought, especially while being hurt. The Bears finish with the 49ers, Redskins, Vikings and Bucs. Nice.
Kyle Rudolph, MIN – He's always had the talent… well… right? We've waited years and years for Rudolph to fulfill his potential. It just never happens.
He does have 18 targets, 13 catches and 159 yards in the past two games though, so if everyone else is gone, maybe his time is finally here?
Charles Clay, BUF – Clay is somewhat of a participation trophy award if you have to use him, but he has a few good games to date and decent matchups the rest of the way.
---
Week 13 Sleepers: QB
Kirk Cousins, WSH – Cousins took a few weeks to get going this year and didn't have more than one touchdown in any of the first six games, but his last three games at home have been great. Cousins has 943 yards, eight touchdowns and no interceptions in those games, plus you can chip in two rushing touchdowns. That's good for 27.8 FPPG and the Cowboys have allowed at least 17.7 points to quarterbacks in each of their last five games, which include Sam Bradford, Jameis Winston and Ryan Tannehill.
Week 13 Sleepers: RB
Shaun Draughn, SF – The Bears let Eddie Lacy awaken from his year-long nap with 139 yards on 21 touches. Ronnie Hillman and C.J. Anderson totaled 161 rushing yards against them. Danny Woodhead had six catches for 78 yards and a score in his Week 9 matchup. Get the point? You can grab Draughn and plug him right in this week.
Danny Woodhead, SD – Woodhead was a must-start for most of the season, and then he totaled just 6.3 points standard and 13.3 PPR over the last two games. "But Jake, it's the Broncos!" But reader, they're not that scary against the run. They have allowed a running back to hit at least 11.7 points in PPR scoring in each of the last five games, which includes Eddie Lacy catching squat. Charcandrick West, Jeremy Langford and Brandon Bolden had 31.1, 13.2 and 19.5 against them, respectively.
Week 13 Sleepers: WR
Marvin Jones, CIN – The Browns defense against receivers is the worst in the league over the last four games. After all, Matt Schaub just found Kamar Aiken, Chris Givens and Jeremy Butler for 10/155/1 against them. It's always risky betting on which Bengals receiver will make noise, as we often end up staring in disbelief as every option but ours scores.
But if you're looking for that flier, Jones has the matchup to have a good game.
Eric Decker, NYJ – Can I call him a sleeper? I can when no one wants to give him the respect deserved. The guy started in just 75 percent of ESPN leagues and 40 percent of NFL.com ones. WHAT?! Decker has a touchdown in all but two games. There is little doubt he'll find the end zone against the hapless Giants. This is more of a DFS recommendation with his DraftKings price still just $6,300.
Week 13 Sleepers: TE
Kyle Rudolph, MIN – Going back to the waiver list for a second time. The Seahawks defense is great, except against tight ends… well, and Ben Roethlisberger. The Seahawks have allowed 750 yards and seven touchdowns to tight ends, giving Rudolph plenty of potential (to likely just disappoint us again).
Richard Rodgers, GB – Only the Saints and Raiders have given up more tight end touchdowns, and Rodgers even scored against the Lions in the last matchup. Gronkowski owners will be searching for options, and Rodgers – while touchdown reliant – is an upside play with a high likelihood to score.
---
Week 13 Blind Spot Players In case you're new to this, the Fantasy Blind Spot refers to players that 1) have been performing well but haven't had a breakout game or big enough numbers to get Fantasy players talking, and/or 2) are in a price range of other more popular option, and/or 3) have frustrated with disappointing performances but have a great matchup to finally break through. These are the players you want to target in tournaments, such as Millionaire Makers. You want a contrarian lineup, and there are few better ways to build one than by grabbing some Fantasy Blind Spot players.
Free DraftKings Millionaire Maker Ticket for New Players
DraftKings Week 13 Lineup Sleepers: QB
Jay Cutler $5,100 – Prior to two tough matchups for Cutler (DEN, @GB), he had five straight games of 18.58 or more DraftKings points, averaging 284 passing yards, 1.8 TDs and 21.75 Fantasy points. This isn't Millionaire making production, but you can't get much cheaper (just $100 over the min) and the 49ers average 25.33 FPPG allowed to quarterbacks on the road… not named Nick Foles. Oh, Nick Foles…
DraftKings Week 13 Lineup Sleepers: RB
Javorius Allen $5,400 – Allen could have left us with a stinker last week, but chipped in four catches for 29 yards and a score, helping him finish with 18.4 points. That will scare some off, especially with Terrance West getting work. The Dolphins have been terrible against running backs. In fact, they haven't held any starting running back under 11.3 points and have often given up double-digits to two RBs: Chris Ivory + Zac Stacy, LeSean McCoy + Karlos Williams, DeMarco Murray + Ryan Mathews.
DraftKings Week 13 Lineup Sleepers: WR
Martavis Bryant $5,600 – You need to make Bryant a lynchpin of your lineups. Vontae Davis will focus on Antonio Brown, which leaves Bryant seeing a lot of Darius Butler and Greg Toler. Cha-ching! They are rather poor defensive backs, and the Colts let Emmanuel Sanders do more damage than Demaryius Thomas in Week 9 as a comparison.
DeVante Parker $3,300 – There could be a decent amount of people on Parker for the price, but because it's so low, he's not a fade option. The freedom Parker will give you is great, and the Ravens are one of the weakest teams against receivers (42.3 FPPG against in PPR). Parker is extremely talented and finally gets his chance to start alongside Jarvis Landry.
DraftKings Week 13 Lineup Sleepers: TE
Jacob Tamme $3,700 – As long as Leonard Hankerson is out, Tamme is a strong play. Tamme has been the main beneficiary when Hank sits, and just blew up against the Bucs a few weeks ago with 10 catches, 103 yards and a score. He has at least five catches and 61 yards in each of the last three games when Hankerson didn't play. The game he did, Tamme had just one catch for 16 yards, so pay attention to the injury reports.
Free FanDuel Millionaire Maker Ticket for New Players
FanDuel Week 13 Lineup Sleepers: QB
Marcus Mariota $7,100 – Mariota had 18.14 points against the Jaguars in their Thursday night meeting, and that was with no passing touchdowns. Plus, it was at home. Wait Jake, I thought being home helps? Not with Mariota. He's averaging 267 yards, 9.03 per attempt, 2.5 TDs and 28.82 FPPG on the road as opposed to 235/6.88/1.2/16.12 at home. Overall, Mariota has four 20-plus games this year with three coming on the road. Go figure.
FanDuel Week 13 Lineup Sleepers: RB
Giovani Bernard $6,200 – The Browns have played better of late against the run, but it's really all relative to how bad they've been this year. Last time against the Bengals, Bernard 86 yards on just 14 touches, and the Browns lead the league in rushing yards allowed. Gio doesn't only need rushing yards to put up points, as we saw when he had 22.6 against the Cardinals thanks to his receiving numbers.
FanDuel Week 13 Lineup Sleepers: WR
Dez Bryant $7,200 – But Matt Cassel is at quarterback! Exactly. That's why so few will be on him, but this price is the lowest I can recall for Dez. The Skins back seven depth chart is in shambles. DeAngelo Hall is now at safety, Bashaud Breeland and Will Blackmon are the top two corners with Hall at safety and Chris Culliver done for the year. Next up is a mix of Kyshoen Jarrett, Quinton Dunbar, Deshazor Everrett and practice squad call-up Dashaun Phillips. I'm not saying rush out to grab Bryant, but if you are looking for that ultra contrarian play who could thrill you, Dez is it.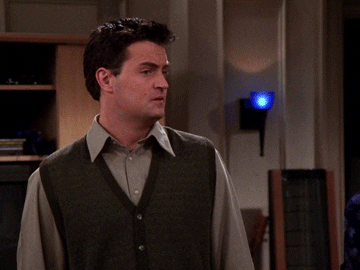 FanDuel Week 13 Lineup Sleepers: TE
Delanie Walker $6,000 – While Walker is the sixth highest priced tight end, he could honestly be fourth, just behind Tyler Eifert. He has just four single-digit games this year, and two of those missed by a point or less. Walker took the Jags for eight catches and 109 yards two weeks ago and should do just as much damage this time.
Julius Thomas $5,800 – On the other side of the ball, Thomas makes two great tight end options in one game. He scored against the Titans in that TNF game and is coming off a 9/116/1 line last week. Allen Hurns is likely out again, making Thomas a great play as the Titans have allowed eight double-digit scores to tight ends.
---
Week 13 Rankings | Week 13 Flex Rankings

---
Photo Credit: Chuck Ashley