It's that bittersweet time of the year. About half of my followers are now depressed having been knocked out of the playoff picture, and around half of those stop paying attention once I start talking baseball in January. I won't forget you guys.

The good times, the trolls, the asking "who should I start" in reply to my rankings post, etc. Okay, I can do without some of those things, but I hate knowing that the football season is nearly over.
Don't worry though. If you haven't been following me for long or weren't paying attention last year, I post football content year-round. Way too early rankings, offseason musings, NFL Draft coverage, rookie rankings, movement impacts, sleepers, etc. I cover it all for you! Plus, there is always DFS each week. And as for those still in the playoff race, let's bring home that title!
As a reminder, if you missed this week's Waiver Wire and Quarterback Streamers piece, click over to find help at every position, including quarterback streamers.
Week 15 QB Sleepers
Tyrod Taylor, BUF – Taylor is not a high-volume passer… actually, he's the antithesis of it, as Taylor has fewer attempts than any other quarterback with 12 starts (only 33 more than Tom Brady has with four more games). However, no quarterback has a more favorable matchup this week with the Browns having allowed all but two quarterbacks to throw for multiple touchdowns with seven throwing three. Taylor also has six rushing touchdowns and an average of 36.2 rushing yards per game (nearly one free passing touchdown).
Week 15 RB Sleepers
Tevin Coleman, ATL – With a matchup against the 49ers, this could easily be a game where both Devonta Freeman and Coleman finish in the RB1 range. The 49ers have allowed 244 more rushing yards than any other team and three more rushing touchdowns (19). Did you see how Bilal Powell ran all over them in place of Matt Forte?
With Julio Jones less than 100 percent and the game likely in control early, look for the Falcons to rely on the running game heavily.
Jonathan Stewart, CAR – As mentioned last week in the DFS blind spot picks, Stewart either scores touchdowns and helps you toward a win or manages about 40 rushing yards. Last week, it worked out, and starting Stewart should reap the same rewards this week. Not only have the Redskins given up the third most rushing touchdowns (14) but they also have another 450 yards and three touchdowns allowed to running backs in the passing game.
Kenneth Farrow, SD – Farrow isn't a sleeper in the aspect that no one knows about him, as Farrow is the hot name of the week thanks to Melvin Gordon's injury. The follow up question is whether to start Farrow. You can, and he's worthy of being a low-end RB2. The "low-end" part is simply due to uncertainty and Ronnie Hillman being a better option in pass blocking. The Raiders have been consistently weak against the run with the fifth most FPPG to running backs on the season and over the last four weeks.
Week 15 WR Sleepers
Jamison Crowder, WSH – We all know Crowder has been the best Redskins receiver this year, and we know DeSean Jackson has plenty of big-play ability. However, did you know that Crowder is better after the catch and only seven receivers have more yards after the catch? On top of that, the Panthers are allowing the third most YAC to receivers at 134.7 per game. Crowder has serious upside this week.
Dontrelle Inman, SD – Only Odell Beckham, Antonio Brown and Jordy Nelson have more Fantasy points over the last three games for wide receivers. Obviously, this is weighted by a touchdown in each of the three games for Inman. However, with the Raiders allowing at least one receiver touchdown in all but four games (TEN, KC, JAX, BUF) and Philip Rivers likely throwing two or more this week, Inman is a good bet to score. The Raiders just happen to have also allowed the most receptions of 20-plus (50) and 40-plus (13) yards.
Mike Wallace, BAL – Right behind the Raiders in big plays allowed are the Eagles. They have also allowed 50 receptions of 20-plus yards with 12 of 40-plus. Few receivers get deep down the field better than Wallace does. While Joe Flacco hasn't been a consistent quarterback this year, he still has the most attempts on the year. The combination of targets and big-play ability give Wallace the potential to hit 100 yards and a score this week.
Kenny Stills, MIA – Stills is another big-play option in this week's list, but it's more about Matt Moore showing an affinity for Stills after replacing Ryan Tannehill. To be fair, it's a small sample and relying on Dolphins receivers always carries risk given their potential to face plant for your team.
The good news is that Stills does have double-digit points in every game where he scored. Additionally, the Jets have allowed 20-plus receiver points in nine games, the third most plays of 40-plus yards (10) and 43 plays of 20-plus.
Week 15 TE Sleepers
Charles Clay, BUF – Back to the Bills here, as the tight end position isn't exactly overflowing with options. Vance McDonald is done for the year, C.J. Fiedorowicz is questionable and Coby Fleener and Jared Cook are exactly who they have been all year… Fantasy team killers. One of these years, people will stop buying into Cook. One can only hope. In any case, Clay is healthy again and had his best game of the year last week. It was actually the first time since Week 6 that Clay topped 29 receiving yards, and it was Clay's first touchdown. Nevertheless, he can put up a repeat performance against the Browns, as no team has more tight end touchdowns allowed (11). In fact, most every team with a half-decent tight end has double-digit points against the Browns, and Clay, well, he is not good or bad.
Week 15 Fantasy Football Rankings | Week 15 Flex Rankings
Week 15 Blind Spot Players
In case you're new to this, the Fantasy Blind Spot refers to players that you want to target in tournaments, such as the Millionaire Maker, etc… contrarian players if you will. They usually have one of the following characteristics:
1) have been performing well but haven't had a breakout game or big enough numbers to get Fantasy players talking, and/or
2) are in a price range of other more popular option, and/or
3) have frustrated with disappointing performances but have a great matchup to finally break through
DraftKings Week 15 Sleepers
Marcus Mariota $6500 – Seasonal owners were already panicking over Mariota's final games after the Titans bye. However, the panic should subside this week, as the Chiefs are not the Broncos. In fact, while the Broncos allow the fewest FPPG to quarterbacks, the Chiefs actually allow the 12th most and sixth most to receivers. The Chiefs create turnovers, but they're a daring defense and give up plenty of yards as a result. Prior to the Broncos game, Mariota had rattled off four straight games with at least 21.6 points, including a four-touchdown game against the Packers. The upside is still here.
Latavius Murray $5800 – An interesting thing happens when Murray is treated like a bellcow running back. He starts to produce like a RB1. Over the last three games, Murray has at least 22 touches in each with 17.8, 25.5 and 19.3 points. Only the 49ers and Bills have given up more rushing touchdowns than the Chargers have, and they have allowed the seventh most receiving yards to running backs with three more touchdowns.
Jeremy Hill $5600 – You simply cannot ignore Hill, or most running backs, seeing 20-plus touches a game… especially when he has a nose for the end zone. In the three games since Giovani Bernard suffered his season-ending injury, Hill has 14.2, 12.5 and 26.2 points. Many will look at the first two games and dismiss last week to it being against the Browns. Don't be one of those people. Hill has a great floor and a high ceiling again this week, as the Steelers allow the fourth most FPPG to running backs. That includes the third most receiving yards (707), and Hill has 13 targets, 11 receptions and 104 receiving yards in the last three games. Who would have thought of Hill as a dual threat?
Brandin Cooks $6200 – Yes, Drew Brees likely contributed to your being knocked out of your seasonal leagues, but the Cardinals just let Ryan Tannehill throw for three touchdowns. In addition, Michael Thomas will likely see Patrick Peterson the majority of the time, freeing up Cooks to exploit his matchup with Marcus Cooper… the corner that gave up that big touchdown to Kenny Stills last week. Cooks will be low owned and carrying high upside.
Alshon Jeffery $6000 – He's back! Don't you, forget about him.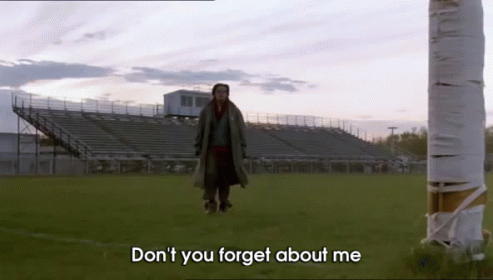 Matt Barkley has proven he can play in the cold (and snow), and he's show the propensity to target at least one receiver heavily each game. It only makes sense that with Jeffery back, he'll be this week's high-volume receiver. We all know the numbers with the PFF grades on the Packers secondary and how many Fantasy points they allow. Just remember how much potential Jeffery brings.
Zach Ertz $4900 – Ertz is a pure PPR tight end, and fortunately for us, DraftKings is PPR scoring. Ertz isn't so much of a blind spot player with his recent success, but the position is thin, and some might not realize how much Ertz's value is boosted by PPR scoring. Ertz is averaging just 8.9 FPPG over his last six games in standard scoring but it jumps to 16.4 in PPR/on DraftKings. The Ravens are one of the toughest teams against tight ends, but they are middle of the road in receptions and yards allowed… the two things Ertz is actually good at.
FanDuel Week 15 Sleepers
Kirk Cousins $7500 – Blind spot option? Heck no. Given his price though, Cousins is a near must-start, which is rare to say in DFS. I'm assuming his price is lower due to his playing on Monday night, thereby limiting his availability. Nevertheless, the Panthers allow the third most yards after the catch to receivers (see: Jamison Crowder in this week's sleepers). Not surprisingly, that has resulted in allowing the second most passing yards on the year with 24 passing touchdowns (third most). Don't try to get cute; Cousins is a lock.
David Johnson $9800 – Suck it up and pay for this man! Many will be upset after last week, watching Le'Veon Bell go ape nuts and think, "Why pay top price for Johnson after that?" Well, because 1) Johnson is facing the Saints. They're allowing the sixth most FPPG to running backs with 17 total touchdowns, and 2) Johnson has 12 or more points in every game and the same potential to go off, as he has nine games of 20-plus points and four of 30-plus.
LeGarrette Blount $6300 – All he does is score touchdowns! Don't get it Blount's way, as the man will take that ball and run straight through you.
The Broncos defense is a long way removed from being dominant against the run, and in fact, you beat this defense by running it up the middle. In fact, the Broncos rank dead last in runs stuffed on Football Outsiders. Hmm, seems like a perfect matchup for Blount, doesn't it?
Michael Crabtree $6000 – Much of this has to do with the matchups. Amari Cooper will likely see Casey Hayward more than Crabtree will, and that's one of the tougher matchups going. Conversely, Trevor Williams is a highly favorable matchup, and he has seven games of 14-plus points while Cooper has just four. Cooper may have a slightly higher ceiling, but he hits it less often and it will be tough to reach it this week.
Rishard Matthews $5800 – But the Titans stunk last week, and now they head to Kansas City! That's why Matthews' ownership (and Marcus Mariota's) will be rather low. Yes, Kansas City is a tough place to play, but the Chiefs have allowed the third most receiving yards and 15 touchdowns. But what about Marcus Peters, Jake? Well, Peters lines up on the left 92 percent of the time, and Matthews lines up on the right 51 percent, left 23 and slot 25. He can avoid Peters enough to nab a big play or two, and all Mathews needs to do is score – something he's been incredibly efficient at doing – for him to likely return 3x value. And before you go yelling at me after the fact… this is a blind spot play. There is risk here; I know!
Eric Ebron $5800 – Play your tight ends against the Giants, just as you do against the Browns and Lions. All solid tight ends (or better) have done well against the Giants, and Ebron should do the same. The GMen struggle to cover the middle of the field, and that's where slot receivers and tight ends have thrived against them. The Giants have allowed the fifth most targets, ninth most receptions and seventh most yards to tight ends this year. It's about all they are giving opposing offenses at this point, so exploit it.
Main Image Credit: Michael Wade/Icon Sportswire